Carpet Cushions
If you are ready to install the new carpet you just bought for your home, don't forget that now is the time to add carpet cushion to your budget. Carpet cushion is the secret for the durability of your carpet. The cushion is essentially the foundation of the flooring and without it; you're subjecting your carpet to unnecessary damage and shortening the life of it.
Why Purchase Carpet Cushion?
Carpet cushion is not merely there for your comfort. The primary purpose of carpet padding is to absorb shock and impact, instead of the carpet itself. Having the proper carpet cushion will also help to even out weight distribution to prevent dents in the carpet. Further, when the right type of carpet cushion is in place, it will prevent shredding and tearing of carpet fibers which eventually make your carpet look old and worn. The cushion works to alleviate stress on the carpet, and it absorbs what would be the wear and tear and potential, unnecessary damage that would otherwise be taken on by the carpet fibers.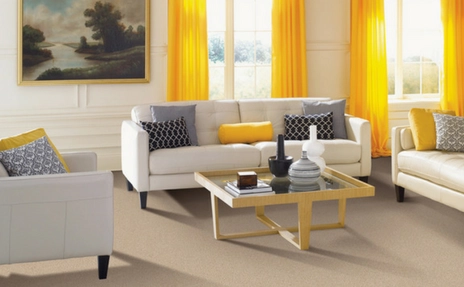 Importance of Carpet Cushions
It is important to purchase the right cushioning to go with your carpet of choice. Having a quality carpet with an inferior grade of cushioning doesn't work, and this is the same if a quality cushion is paired with a low-grade carpet. Refrain from buying a cushion that is too thick or soft. Cushioning that is too soft will eventually cave in, bottom out and lessen the life of your carpet overall.
Other features and benefits of carpet cushion include the best feeling under foot. Carpet cushion makes the carpet feel richer and thicker. It will prevent heat loss through the floor. Your feet will feel warmer on cold days. Carpet cushion also prevents bald spots and crushing and will absorb sound in high traffic areas.
Make sure to discuss with your flooring professional at Avant Garde Carpet One Floor & Home the padding options available. It is important to pick the proper grade of cushioning for your carpet to protect your investment.
At Avant Garde Carpet One Floor & Home in Waldorf, MD, we are proud to provide carpet to the areas of Charles County and Prince George's County.